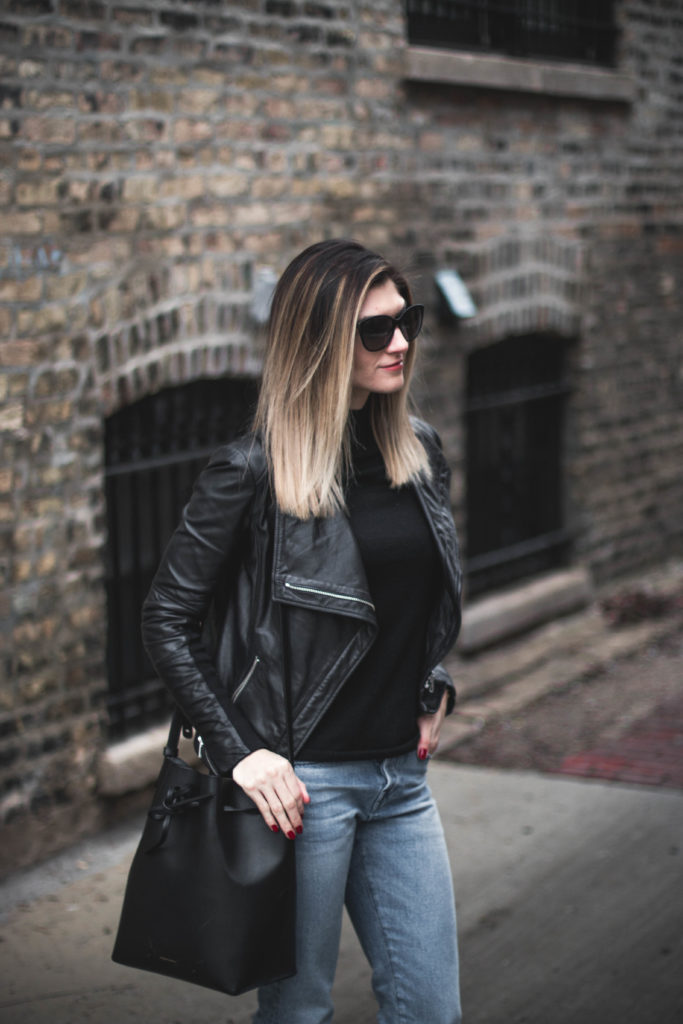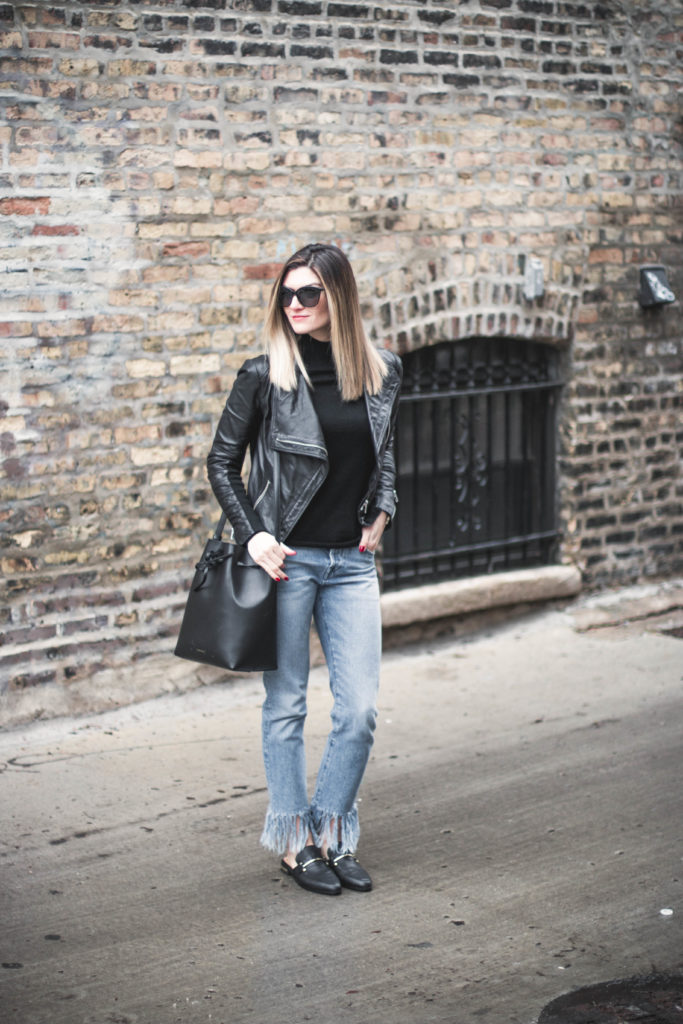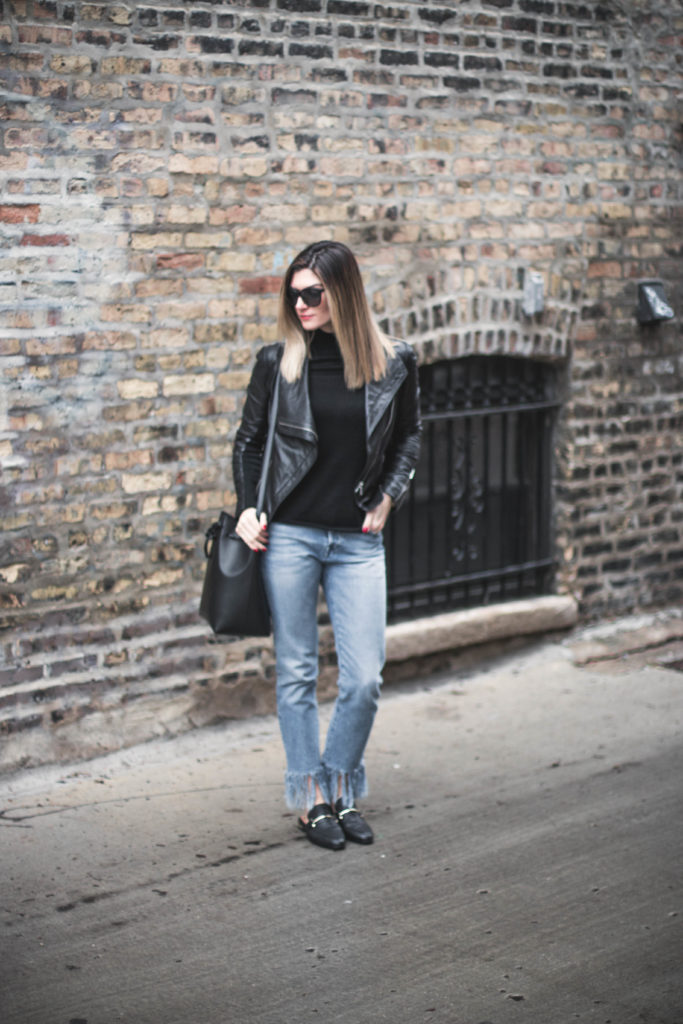 During a trip to Chicago last weekend, I was inspired to come up with a new series — The Product Edit. In this series, I'll provide an honest review on some of the products I buy, have a passion for and use. The first featured product in this series: the Mansur Gavriel Bucket Bag.
Sweet Home Chicago
The first 18 years of my life were spent around one of the greatest cities in the US — Chicago. When my mom and dad decided to move our family out west, I made a promise that I would visit often. Now that I'm a grown up woman accumulating points for travel, I've been sticking to that promise.
I booked a red eye on a Thursday night (woof) as I thought it would be the best way to maximize my time in the city. Sure enough, the first 12 hours were a little rough. Here's a breakdown the trip began:
9 PM – arrival to SeaTac with my brother (my sidekick for the trip)
10 PM – bro and sis pound some cab sauv so we can sleep on the plane
12 AM – departure to the skies ensues
7 AM – good moooorningggg Chicagoooo
8 AM – getting settled at our uncle's house + naptime
10 AM – bro and sis get ready to go explore the city with our cameras
a few minutes after 10 AM – I notice my brand new Mansur Gavriel Bucket Bag has acquired a series of scratches
(Insert gasp, record stopping, loud noises, any awful sound you can think of here)
Far From Sweet
I died. I got really mad and then I got really sad, but all in all, I died.
This bag was not even a month old. Trevor being the amazing husband he is had just gotten it for me over Christmas.
My first thought after I came to terms with what had happened was: noooo he didn't buy this from Nordstrom and so they won't exchange for a new non-scratched bag!
My second thought was: gahhh I must get on the Googles!
And there, to my surprise, reviews on reviews of this beautiful bucket bag that it is indeed, meant for scratches. I did read a note about the soft leather on the cards within the bag upon opening and I felt a little sadness again for not taking better care of this bag on the airplane, in my seat, below my feet.
In addition on MG's website:
VEGETABLE TANNED LEATHER WILL NOT REMAIN PRISTINE AND SLEEK. IT IS COMPLETELY NATURAL, MEANING IT IS NAKED, WITH NO SYNTHETIC TOP FINISHES. SCRATCHING WILL OCCUR.
SO – lesson learned (read reviews before buying items), but I've come to terms with the idea of embracing the scratches!
The bag was perfect in my eyes – structured, flawless, shiny on the inside (Trevor got me the argento, which is silverish, colored lining). BUT there is a silver lining because really this bag is even more perfect with the added imperfections I've added to it. I made it my own. I'm looking at this bag now as what we should all look at life with: there is no such thing as perfect. embrace whatever flaws you think you might have, and rock on. #somecheesylifeinspoforyou
The Bag is Still Amazing
The review of this product in short, is that it will come to you in a pristine form and you will slowly over time add character, to both the inside and the outside. The leather is raw, so it will absorb your skin's oils and life's memories. If you're looking for a show stopping bucket bag, I'd recommend this completely. It makes you feel good. It's a fantastic every day bag that can hold quite a bit. You can put anything you want in there – from your wallet, makeup and phone to your laptop.
If you want to live life freely and if scratches on a leather designer bag bother you however, I'd suggest steering clear and going with a less expensive bag. You will regret spending what you did.
—
Even though January 20th, 2017 was a tough day, I'm still using this bucket bag and I still feel like a million bucks each time I do. You can see the scratches around the logo in the photos above — but you'll have to look pretty closely. All in all, I'm still loving this damn bag and really encourage you to go for it if this bag is on your list.
Happy I get to share this wealth of knowledge with you all and also my recommendations for similar bucket bags below.
Look for more product edits to come.
// cb ✌????
---
THE EDIT: Leather Jacket | Fringe Denim | Slip-on Loafers | Bucket Bag | Sunglasses